Reasons to bring
Sheep Theory to you:
→ Learn to cultivate innovation and creative thinking in your employees.
→ Learn tools on how to unleash your company's creative potential and effectively introduce new ideas.
→ Learn to foster the creative thought process and  work on personal development with your students thru exercises & edutainment.
→ Inspire personal growth and help you overcome obstacles in your own outlets.
Sheep Theory:   Think outside the flocks…
Overcoming Adversity and Fostering Creativity and Innovation.
There is not only one way of doing things when it comes to creation, innovation and problem solving.
By only doing things in one way or following the same path as everyone else, you may hit road-blocks  or worse,  find yourself creating a cookie-cutter future of sameness.
It is no longer business or life as usual in the world around us.
The world as we know it is changing at an ever faster pace and with that, the "normal" way of doing things is no longer enough to satisfy us or to succeed.
I want to help you overcome the challenges you are facing and once again find and tap into the power of YOU. 
I want to help you find and develop your creativity and allow your inner strength to rise and overcome adversity you may face and to help you build your problem solving skills.
I will help show you how to develop and strengthen the tools you need to succeed and where to find those extra resources to overcome your obstacles and whatever is holding you back.
In learning to bring your individuality and creative problem solving skills to the table,  you will not only strengthen your own mindset, but you will be able to build and foster a better community that will help support you as well as show you how to support others through improved team work.
It is time to embrace your individuality, develop your creativity and build the toolkit you need to overcome challenges you face.
It is time to think outside the flocks…
WELCOME TO SHEEP THEORY!

Things That Help Sheep Theory Stand Above The Rest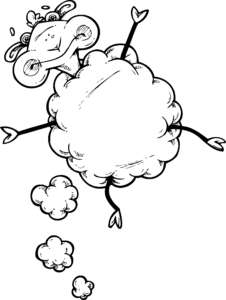 Innovate & Create
With Sheep Theory, I speak and coach on creativity and innovation and also, how it can stem from adversity. 
I will guide you with tools and actions you can apply quickly and see results to overcome your creative blocks and challenges.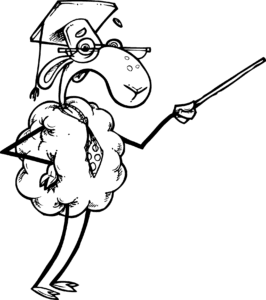 Customized Coaching and Talks
Every coaching session is individually based on helping you with your specific needs and goals in overcoming the challenges you face.
My talks are customized to fit the needs of you and the audience, discussing the event/mastermind training/coaching in advance so that I have a clear understanding of the problems you and your audience may be facing and the goals/results you want to achieve.
Relatable
Along with the key talking points of the coaching sessions and speaking engagements, I will share inspiring, funny, and informative stories of my past and present challenges and some of the solutions I discovered in overcoming obstacles, resistance, and adversity.
Engaging
Through exercises and creative interaction, I will show you that there is not always just ONE way of doing things.
By building a creative safety zone and using creativity and outside the box thinking, I will show you how you or your team can overcome the creative blocks and obstacles you face.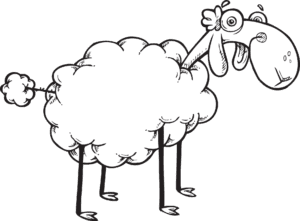 Visual
 In addition to speaking and coaching, I have a background in the variety & performance arts.
Through the skills of juggling, magic, puppetry and multimedia, I will visually connect some of the dots and speaking points of the Sheep Theory message in creative ways that wont soon be forgotten and help you commit to think outside the flocks…